Harnessing solar energy is the ideal solution for a sustainable future. Solar energy is a renewable energy resource. Embracing Solar energy reduces electricity bills, has diverse applications, and has low costs associated with maintenance. Solar panels are provided with special photovoltaic (PV) cells that capture and convert sunlight into electrical energy. These PV cell panels are available in a wide range from standard to specialty modules. Rajamane manufactures the ideal solar grid panel complete with remarkable efficiency and unrivaled product satisfaction.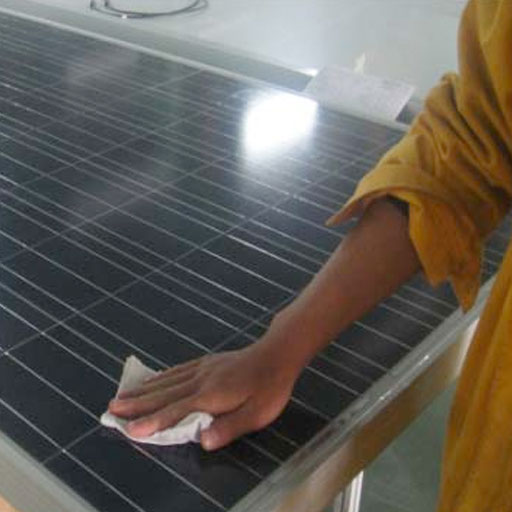 Our Manufacturing Process
As always, we first thoroughly inspect our input raw materials. We make sure the raw materials fulfill the specifications and meet our high-quality standards. Each solar cell is tested individually according to the required specification to ensure efficiency and working are uncompromised. Cells are then cut as per the finalized configuration of the solar solution and connected. The panels are then framed and tested and again as a double confirmation procedure before they are packaged and shipped
Modern solutions for a modern world
Solar energy solutions are a vital aspect of today's world and help strengthen renewable energy transitions. Solar efficiency is cost-effective in the long run and completely cuts down carbon emissions which significantly helps control climate change. Our solar panels are the ideal means to usher in a modern, sustainable, environmentally friendly future. We deliver uniquely curated custom solar solutions, that are designed with each customer's varying needs and requirements in mind.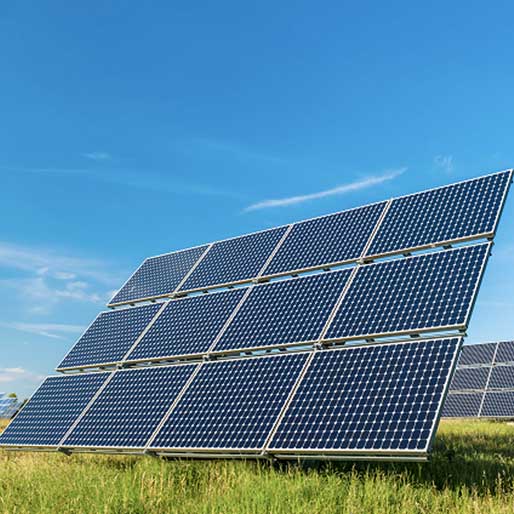 Unmatched durability and unrivaled reliability
All our solar panels are thoroughly subjected to our rigorous tests and conform to the highest standards of material quality. The front face of our panels is made of tempered low iron and the encapsulation is of toughened glass. The frame comprises durable Ethylene Vinyl and the junction box is constructed from weatherproof acetate-anodized aluminum. We guarantee a long life for all our panels, along with consistent performance and efficiency. With the capacity to provide a complete power solution for an entire village, Rajamane guarantees performance through quality manufacturing. Our solar panels come with a 5-year limited warranty and an average life of 25 years! We confidently assure absolute customer satisfaction and unrivaled reliability.
Custom Panel Requirement Form
Once this is filled and sent, our sales person will get it as a lead. He will then take it forward. Our production capacity is 16 Mega Watts per year. I am attaching the data sheet for solar panels in this email.

No.3, Doddanakundi Industrial Area, Mahadevpura, Bangalore 560048 India