At Rajamane you get to oversee the design, pick the materials and the specifications of the component that you would like to manufacture. The perfect environment for your ideas to come alive, the way you want them to. We produce an average of 200000 metal components every month. Our metal components power many large industries. Having passed multiple quality checks, our components continue to exude industry-leading premium quality and pinpoint precision.
Metal components are manufactured by pressing a die on strips of metal. First, A stamping die is carefully designed and manufactured. Once the stamping die is ready, it is pressed on sheets of metal, to create the desired metal parts. These sheets are drawn into strips based on the requirement and the stamping die is pressed on these strips of metal. We procure large metal sheets, generally of 4ft x 4ft size. The thickness of these sheets varies and is determined based on the specifications of the desired parts.
Machined Metal Components
We also manufacture extremely high precision metal components through the machining process. All our machinery, tools and advanced equipment is of top-notch quality and imported from Germany and Japan. The machining process is unique for each component and involves the careful operation of advanced Equipment. This is a high speed and a high-temperature process. Only the finest quality raw materials are used for all of our operations. Rejected parts are scrapped and fresh parts are made.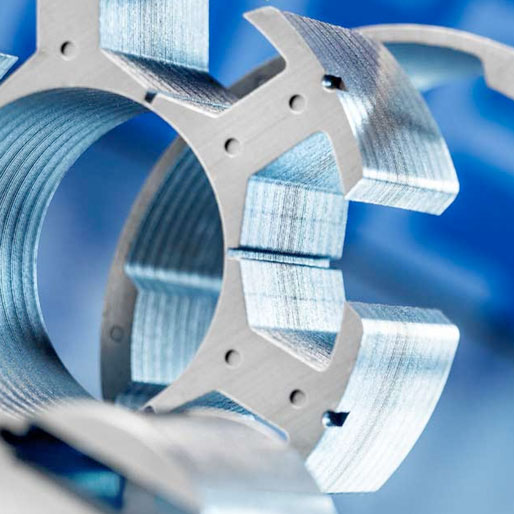 Mild steel
Low carbon steel
Stainless steel
Brass
Carbon

No.3, Doddanakundi Industrial Area, Mahadevpura, Bangalore 560048 India